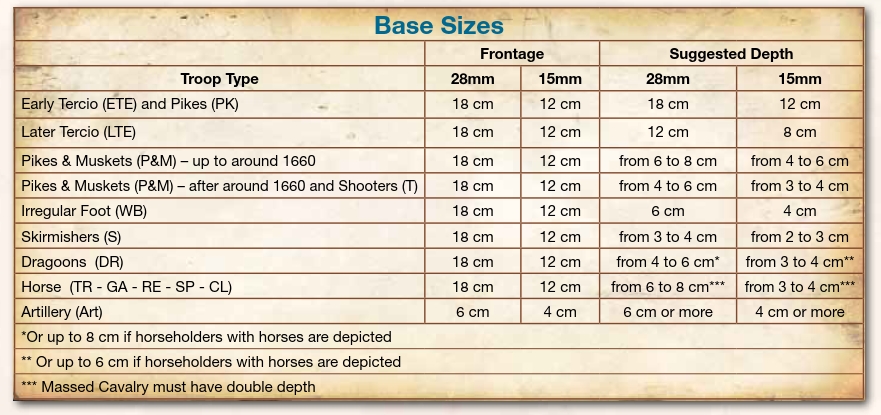 Baroque adopts base sizes that are a little different to Impetus. Anyway to save players having to rebase it has been decided to replace the traditional U (Unit of Measure) used in Impetus with the BU. The BU corresponds to half the frontage of a Unit. This allows you to adapt all distances to the size of the base.
If you want to use the official basing please use these criteria. Mind that the measurements that follow are not strict as regards base depth and let players arrange their miniatures in an aesthetically pleasing way.
SOME EXAMPLES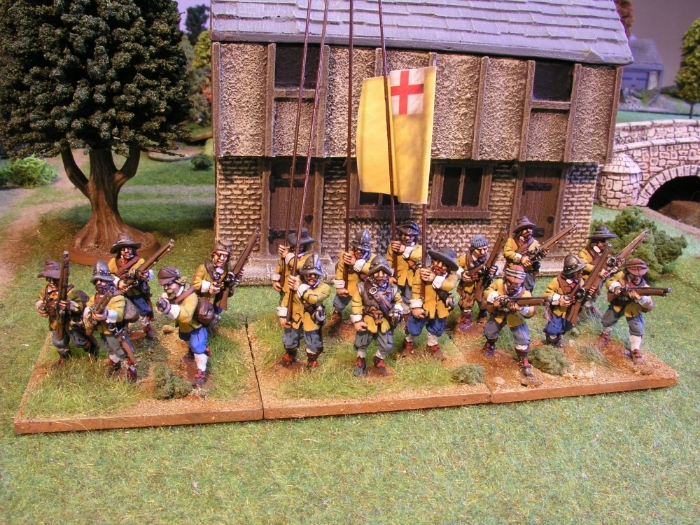 The typical Pike&Musket Unit of the ECW or 30YW.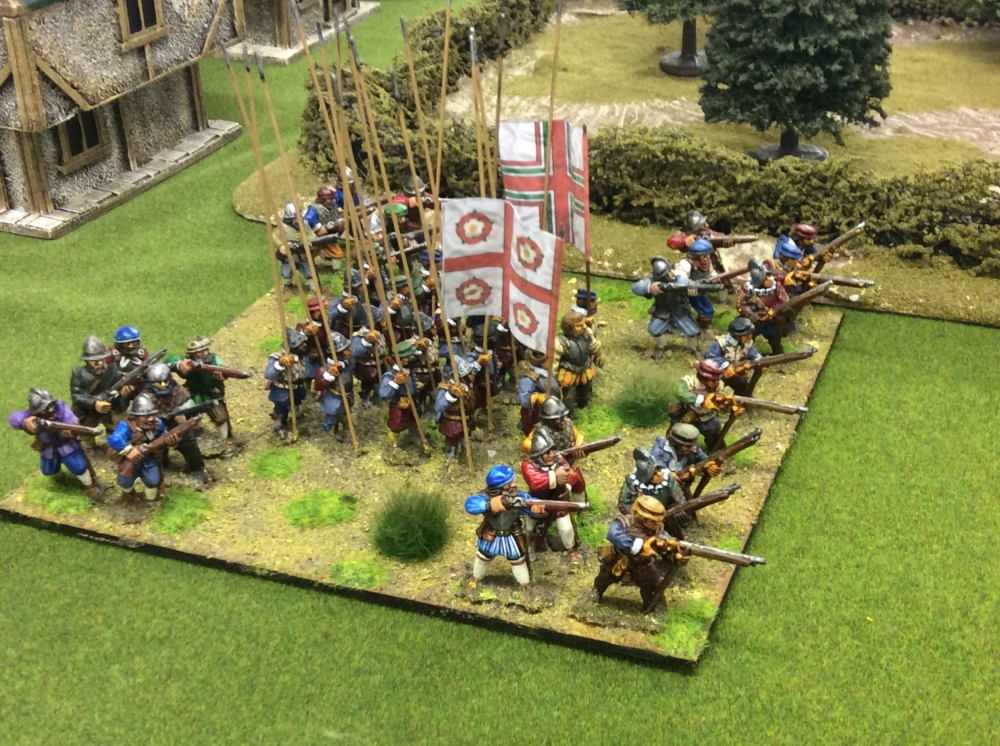 An Elizabethian Early Tercio (on a 18x18cm single base)
(Pic by Neville Brownlee)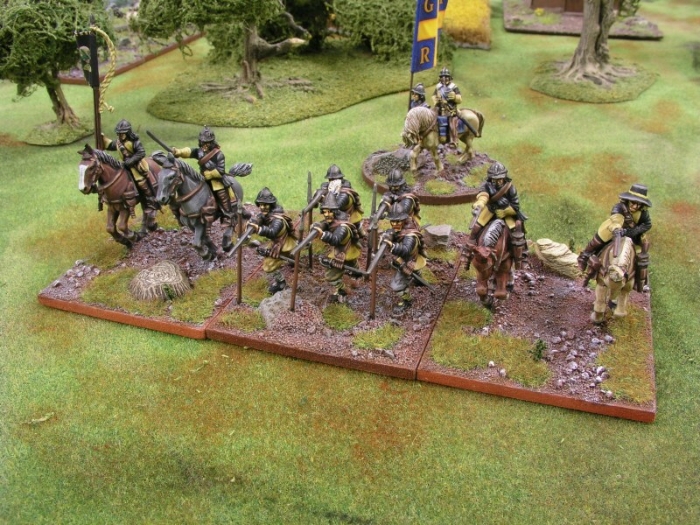 Big bases can be spectacular, a Tercio, for example, can look simply great. But for some Units it could be better to split them into 3 bases. For example to create Horse and Musket Unit like the one above.
(Alessandro Boselli collection)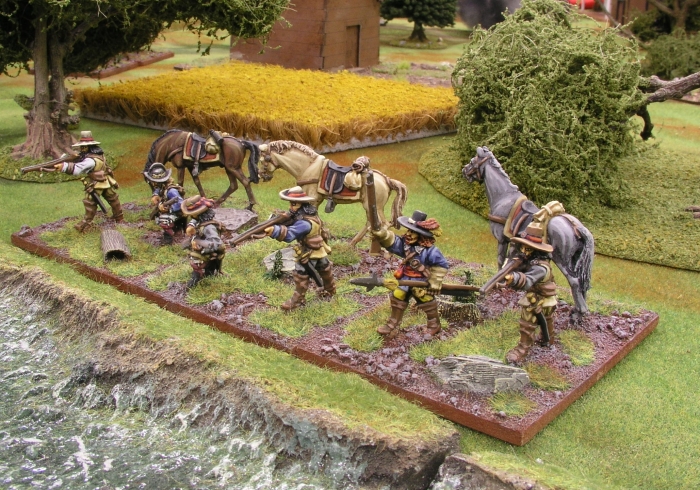 Feel free to add depth to your Dragoons Units if you need room for the horses.
(Alessandro Boselli collection)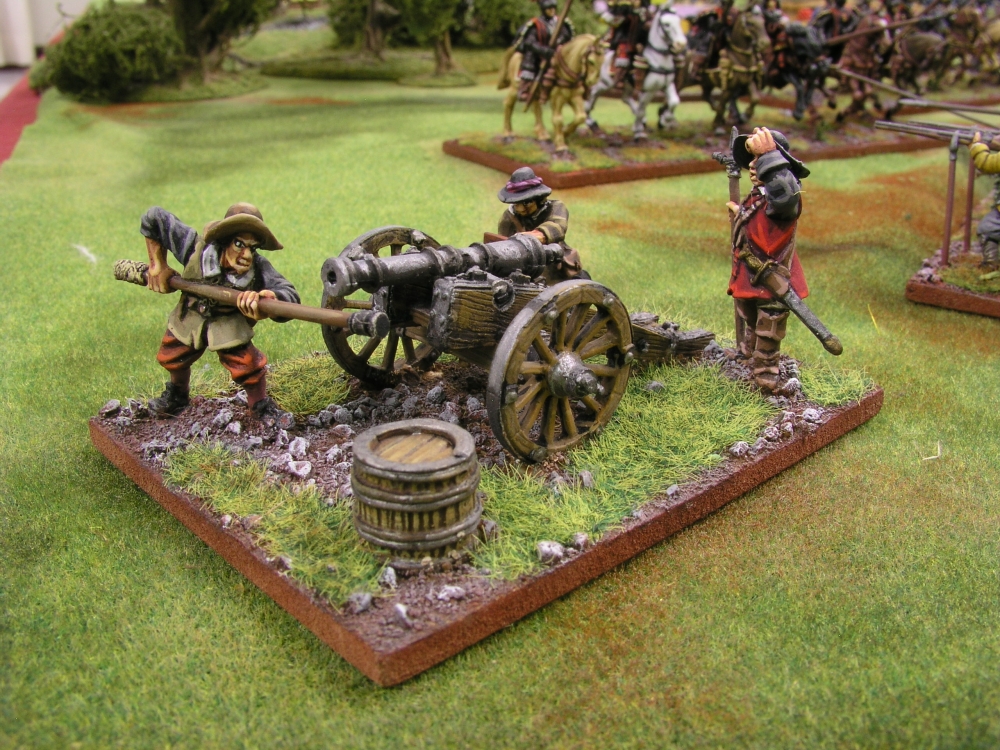 Artillery has a smaller front (1/3 of a standard Unit).
(Alessandro Boselli collection)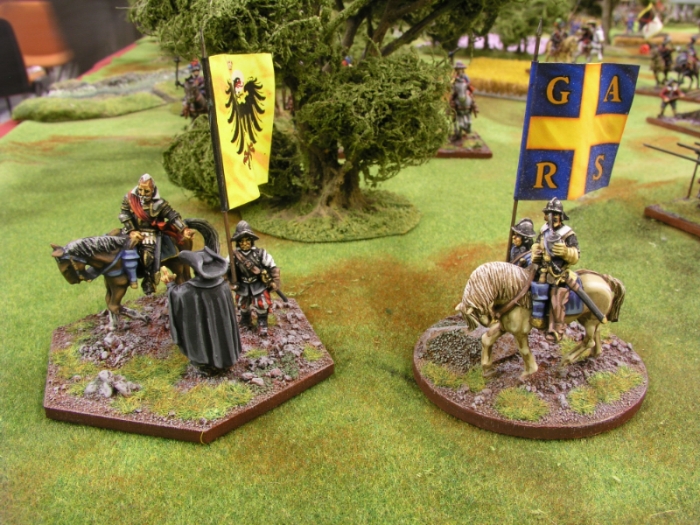 Leaders can be based as you like. All measurements are taken from the head of the miniature.
(Alessandro Boselli collection)
BACK TO BAROQUE MAIN PAGE