Issues with English texts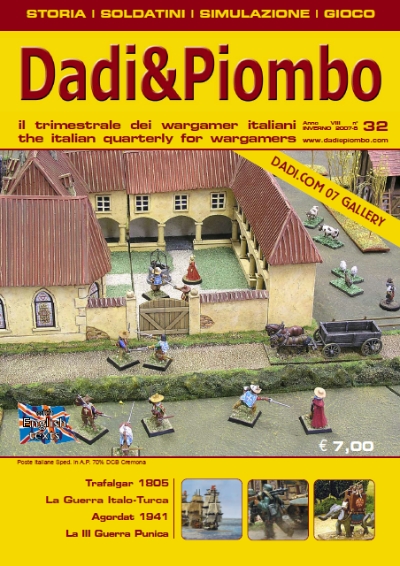 Dadi&Piombo is the first Italian wargames magazine since 2000.
From issue 22 (Summer 2005) to issue 46 (Summer 2011) the magazine had also English texts.
You can find these issues in digital version on Wargames Vault at just 2.99 USD each.
Printed version is also available, wuth discounts if you buy more issues.
Please
write
for more details.
DIRECT LINK TO MAGAZINES