The rulebook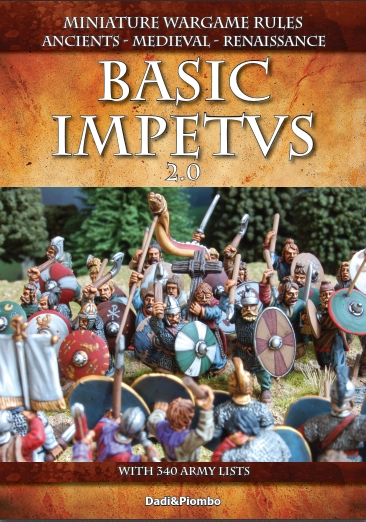 Ten years after the release of the first edition, we are pleased to present
Basic Impetus 2.0
, a flexible, innovative and fast play system provided with
340 army lists
ranging from Sumerian to Renaissance.
The rules are available both printed (see our
shop
) and digitally (at
Wargames Vault
)
Spanish, Portuguese, French and Polish versions will follow.
PRODUCT INFO
A4, 64 pages (covers included), full color, spiral bound.
Includes diagrams, examples, quick reference sheets, markers and rulers, and 340 army list.
English language. Also available: Spanish and French editions.
Buy the printed version
(English, Spanish or French)
Buy the digital version
Below some sample pages from the Italian edition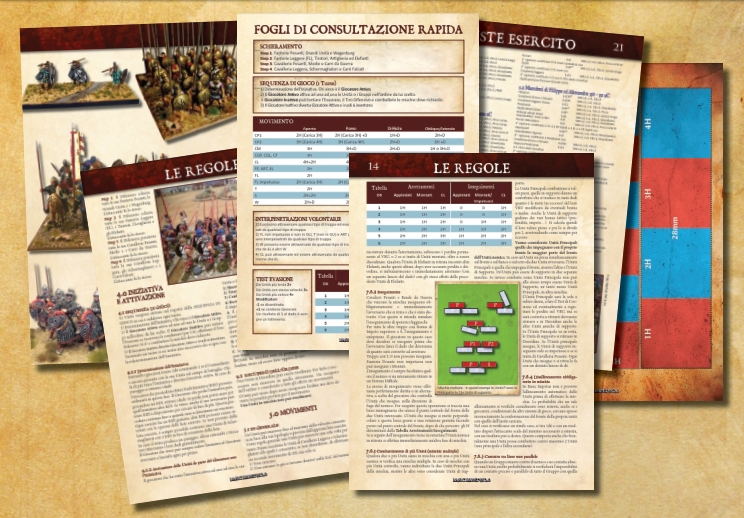 NEW: BASIC BATTLES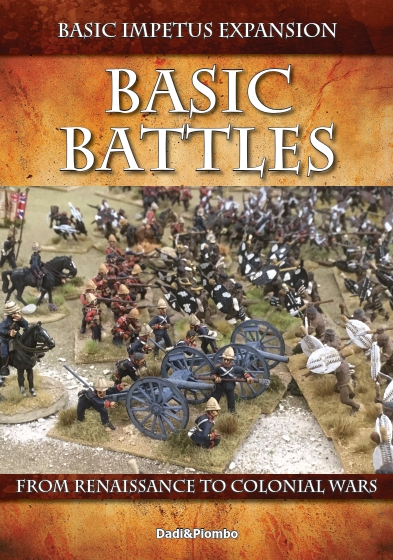 Basic Battles is a free to download experimental set to expand on Basic Impetus 2.0 rules for later periods, up to Colonial warfare, where one Unit roughly represents one brigade.
It includes new rules and sample lists for: English Civil War, American War of Independence, Napoleonics, American Civil War, Anglo-Zulu War. Many more lists will follow.
FREE DOWNLOAD FROM WARGAMES VAULT